Innovative and motivated iOS Developer with great team working experience. Fast-paced and team oriented professional, always eager to learn more and share knowledge with others. In an endless search for new challenges, has a commitment to quality and efficiency.
During my graduation in game development I have been approved to participate in the Apple Developer Academy at SENAC that would last two years, little did I know, those two years would be life changing. At first I didn't have a clue of what I would be doing there, but as the days passed on I started to see the potential to grow, not only personally but professionaly as well.
Throughout this two years I have participated in the development of almost 20 apps, ranging from simple games and applications to complex work-intensive and challenging projects. It has been an honor to work closely with people at Apple, they have taught me a lot, reviewing my apps and presenting workshops to help in my career development.
Download Resume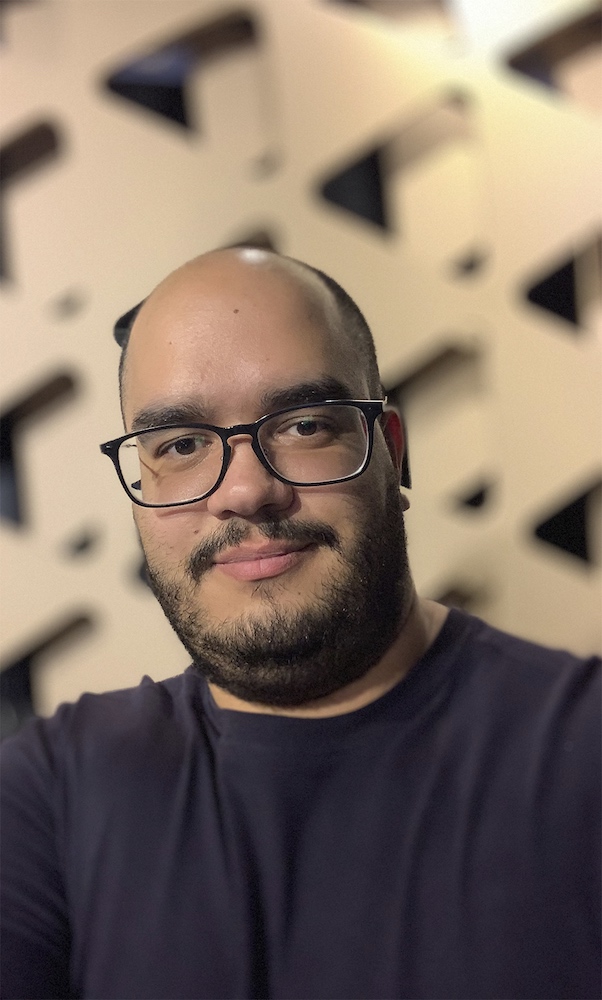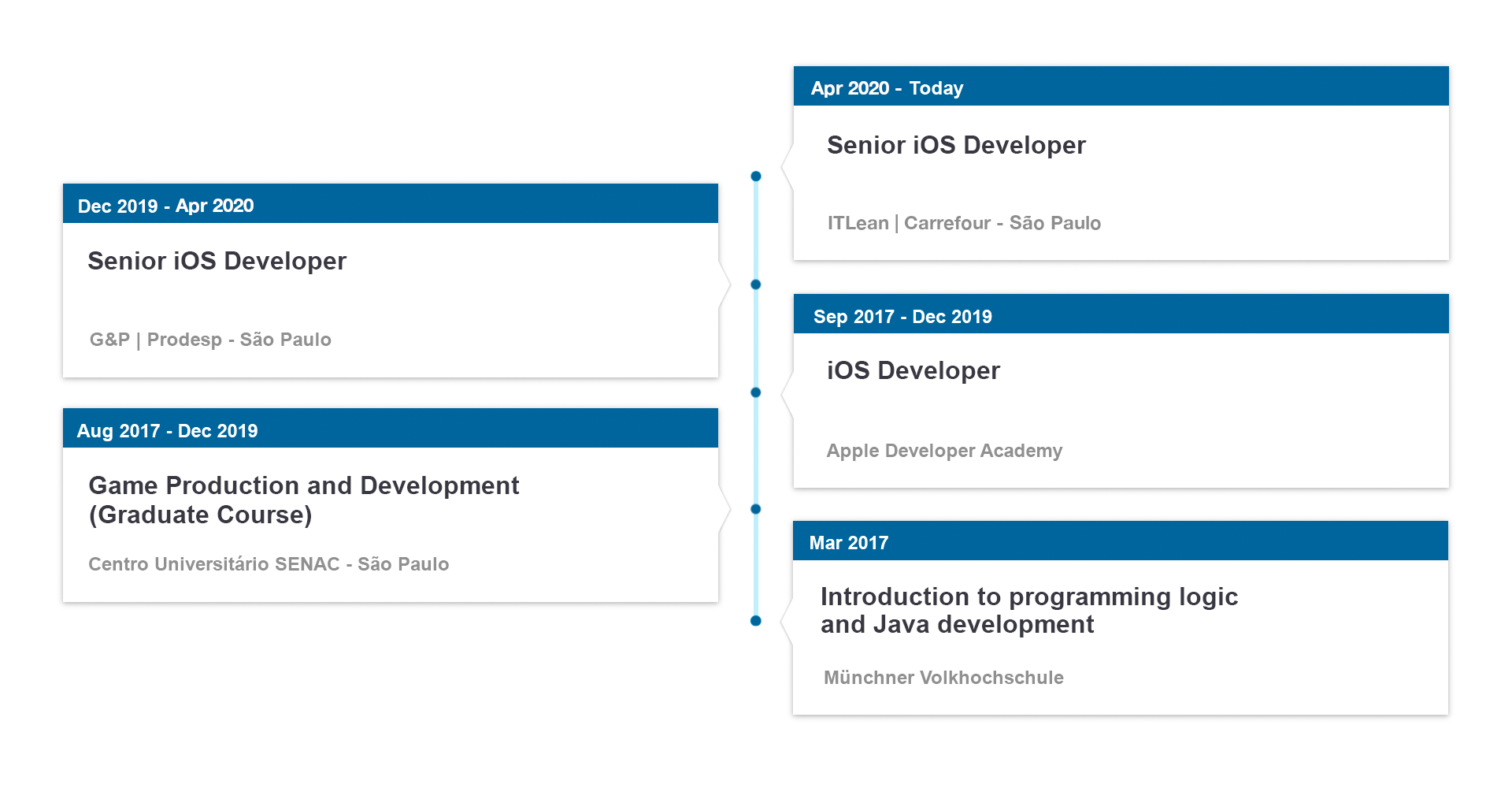 Throughout the two and a half years at Apple Developer Academy I have learned a lot and developed a lot of apps. Every project I have worked there was with a different group of 4 to 5 people. Here are some of the projects that I have worked on during my time there:
Cutizz Buddies
My first project at Apple Developer Academy, a project with only 12 hours of developing time, we had to develop a fully functional quizz app and we decided to make an app directed to small children with a focus on Math learning.

Check Posto
A larger project with 100 hours of total developing time. To make something that mattered and could have an impact in other people lives, we decided to gather inspection information of gas stations all across Brazil and make then available to the general public. The ANP (National Petrol Agency) did not have an API to aquire this data, so we had to get this data through various Excel Sheets and fill our own database crossing with latitude and longitude values of each gas station in the country to build our app. It took a lot of work, but the results were amazing!

Mikami's DrawLab
The largest one, our Final Project, was something unique to work on. For this project we could dedicate 8 months of research and development. We have chosen to work with creativity and decided to develop a drawing app for iPad focusing on everyday drawing to help people practice and improve their skills. On this project we developed our own drawing toolkit and canvas so we could achieve a better experience for our users. Because of this app my group have been selected to present our work to Apple and the Brazilian Goverment in the first Apple Developer Academy Graduation in Brasilia.

Poupatempo Digital
The app I helped to develop while I worked in Prodesp (a São Paulo state company). It is a substantial app that gathered more than twelve state services for the general population and presented them in a user-friendly and easy-to-use design.